Technical Appliances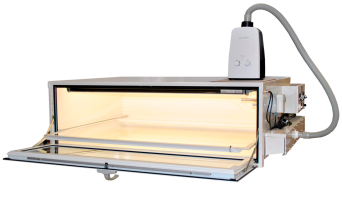 Technical Appliances includes the following products:
Lascaux Humidification Chamber HC-5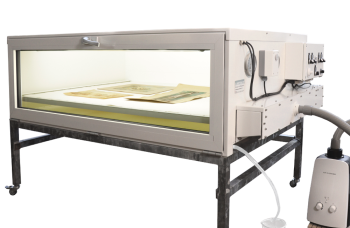 The Lascaux Humidification Chamber HC-5 was designed to offer the professional a maximum of adjustment options in the treatment of paper objects. The robust precision device allows for permanent use and offers distinctive advantages:
spacious chamber: 157 x 103 x 34 cm

max. humidity achievable: 100%

even and steplessly adjustable humidity

no condensation

built-in overhead heating and interior lighting

steplessly adjustable cross ventilation fan

precision hygrometre and thermometre

timer (also for interval operation)
The HC-5 facilitates the gentle and controlled humidification of art works on paper, particularly delicate objects such as pastels, charcoal drawings, watercolours, etc. Also suitable for the gentle hydrating of glues. The perfectly even humidification prevents distortions or deformations of the object. Delicate works can be treated face-up. The glass door allows for visual control of the process.
Ultrasonic Nebuliser U600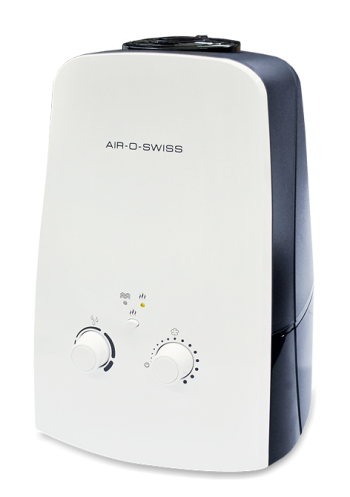 Accessory to the Lascaux Humidification Chamber HC-5.
The humidification is carried out by the ultrasonic nebuliser which is included in the HC-5 package, along with a demineralisation cartridge and an ionic silver stick against microbial pollution. The nebuliser has infinitely adjustable power and humidity controls and is thus easy to operate. It is equipped with an adapter that connects to the HC-5 hose. The U600 nebuliser is also available as a separate part, as is the demineralisation granulate in refill packs.
Lascaux Stretcher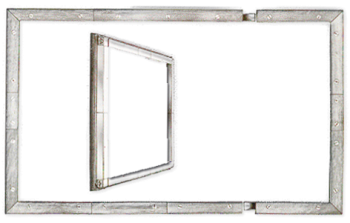 Adjustable, light-weight and extremely robust aluminium frame for all restoration and lining work. Thanks to a variety of extensions, the Lascaux Stretcher can be adjusted to almost all sizes required.
Elsec Environmental Monitor 765
Elsec 765 was specifically developed for museums and art galleries, and conservators. The device measures the total UV radiation, the UV content, temperature, and relative humidity.
Reskolux UV 365
Powerful and compact – Reskolux UV 365 is a UV source for the quick testing of surface fluorescence. The device is handy and easy to use, and it gives a precise measurement of the UV component in artificial light. High-intensity UV-LED, spectrum 360-370 nm, peak at 365 nm. Robust, waterproof aluminium casing.