Lascaux Etching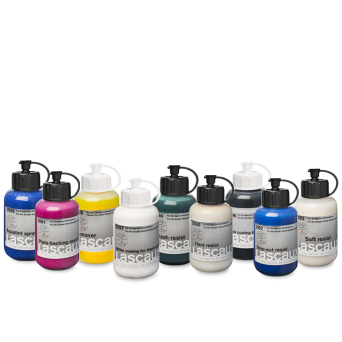 Lascaux Etching includes the following products:
The Lascaux acrylic resist etching system (ARE) consists of solvent-free, versatile and reliable products, all of them eco-friendly and economical.

Lascaux offers a complete range of safe and environment-friendly materials to replace the traditional acid resists. These products have been developed in collaboration with professional printmakers. Such reliable acrylic resists provide all the properties associated with traditional materials and are suited for all working methods. Due to the versatility of the products, the opportunities in painting are expanded and new, differentiated applications are enabled.