Lascaux Modelling Pastes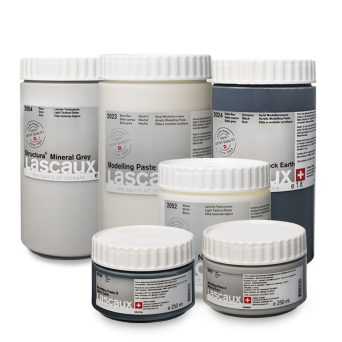 Lascaux modelling pastes are opaque and ready-to-use, and are available in various textures and colours.
Lascaux modelling pastes are available in different textures - smooth, coarse and extra coarse as well as neutral, mineral grey, black and white. They can be used pure or mixed with colours. When dry, the pastes are waterproof and can be painted over. They are elastic and demonstrate excellent adhesion properties, and they do not crack when forming thicker layers.
Lascaux Modelling Pastes