Lascaux Varnishes & Fixative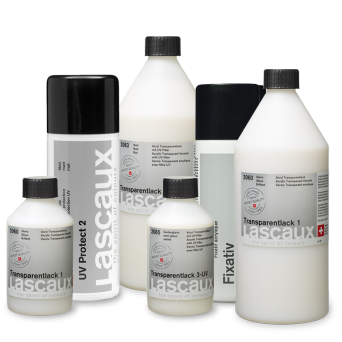 Lascaux Transparent Varnishes and Fixative protect works of art against the effects of weather, soiling and mechanical stress, and facilitate cleaning.
Lascaux Transparent Varnishes are recommended as the ideal finishing treatment for artwork. These products offer reliable protection and are available in different gloss levels. All products are lightfast, non-yellowing, age-resistant and can be painted over. A final varnish can harmonise the gloss levels in a painting.
Lascaux Transparent Varnish and Fixative leaflet
Lascaux UV-Protect spray leaflet
Useful hints for the optimal protection of ink-jet prints